Focus Lacquer, Alpine White UHG
For an ultra high gloss finish, Focus is the choice of the discerning buyer. Available in minimalistic Line N handleless design or perfectly paired with sleek handles, this modern design is the perfect complement to any contemporary space.
High Gloss finish
Lacquered front with a Polymer Edge
Colour matched reverse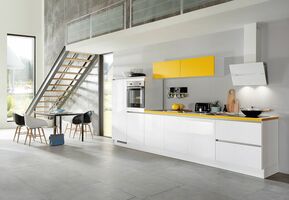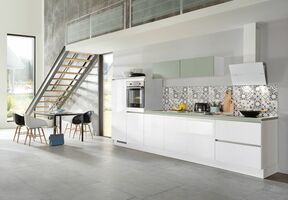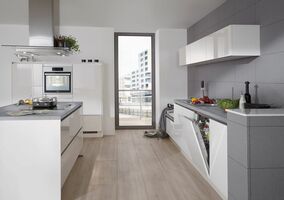 Specification
Our flexible height system provides several optimum working heights to suit you. Available in standard, Maxi and XL, this range not only maximises storage space but has ergonomic benefits too. Opt for our minimal handleless LineN design or pair it with handles - you decide.